Campus Bag | Uni Bag | Shoulder Bags | Cheap Laptop Bag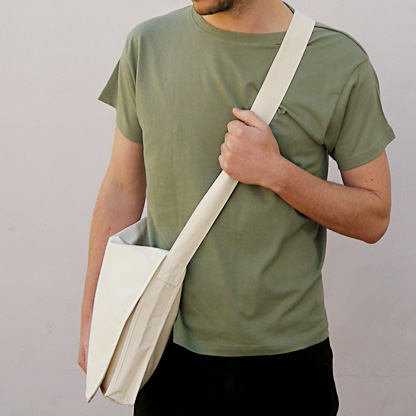 Our new and improved Campus Bag has proven to be a HUGE hit with both Uni Students and Office Workers who want a strong durable shoulder bag with room for a laptop, books, folders and a bit of lunch.
Made from 100% cotton 180GSM drill and featuring a gusset, long shoulder strap and a single layer flap. This is a fantastic retail product and an ideal promotional bag with your logo, business name, design or product printed on the flap.
Dimensions: 38 cm wide x 30 cm high x 8 cm gusset. Shoulder strap is 6 cm wide x 100 cm long.
Colours: Natural, Black.
For quotes, orders and all enquires on Campus Bags click HERE to go to our easy contact form or call (02) 9310 1090 during office hours Monday to Friday.