Delhi Bag | Jute Bag | Shopping Bags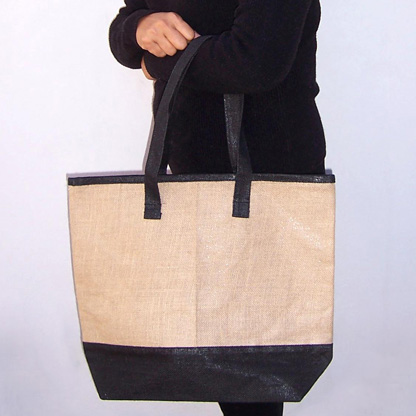 At 48cm x 40cm and with a 15cm gusset the Delhi Bag is a stylish all purpose bag made from highly durable Jute with PP lining. A great addition to any retail collection the Delhi Bag is a great seller year round.
Colour: Natural
For quotes, orders and all enquires on the Delhi Bag click HERE to go to our easy contact form or call (02) 9310 1090 during office hours Monday to Friday.