Double Bags | 100% Cotton Bag | Casual Bags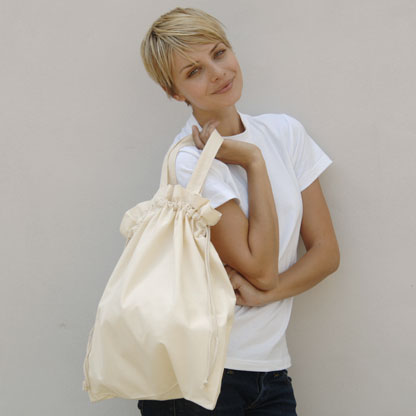 Our 100% Cotton Calico Double Bag features a drawstring and handles. Another great seller.
Dimensions: 39 cm wide x 49 cm high x 12 cm gusset. 2 handles each 2.5 cm wide x 37 cm long.
Colour: Natural.
For quotes, orders and all enquires on Double Bags click HERE to go to our easy contact form or call (02) 9310 1090 during office hours Monday to Friday.