Gandhi Bag | Shopping Bag | Jute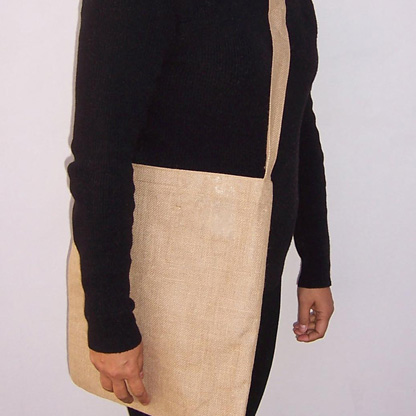 Our Gandhi Bag is a big 40cm x 37cm made from durable Jute with PP lining. This style is a steady seller in any retail environment. The 4.5cm wide by 104cm long handles make it a comfortable shopping bag to carry by hand or over the shoulder.
Colour: Natural
For quotes, orders and all enquires on the Gandhi Bag click HERE to go to our easy contact form or call (02) 9310 1090 during office hours Monday to Friday.