Carrie Bag | Shopping Bags | Wide Bag | Bag Printing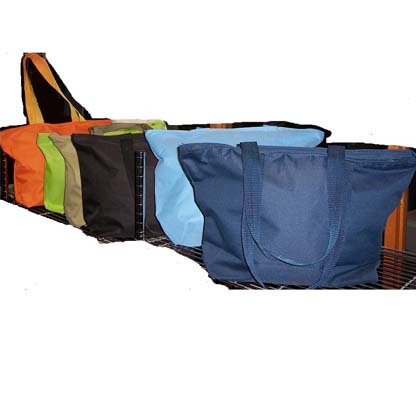 The Carrie Bag is one of our wider bags measuring 52cm X 35cm with an 18cm bottom. The Carrie Bag features 66cm webbing handles with a zippered top and an internal pocket. This is a fantastic and very versatile retail bag made from 100% Polyester.
Colours: Black, Blue, Orange, Lime, Army & Navy.
For quotes, orders and all enquires on Carrie Bags click HERE to go to our easy contact form or call (02) 9310 1090 during office hours Monday to Friday.