Shoulder Bags | Printed Bags | Promotional Bags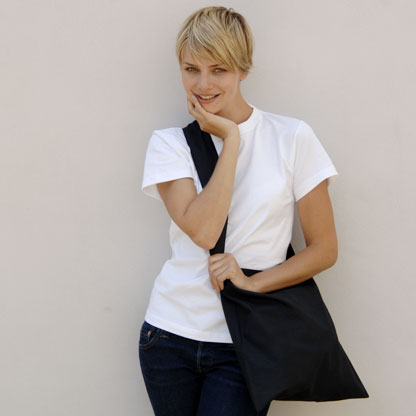 Our lightweight Shoulder Bags are made of 100% bio degradable cotton calico and have proven very popular across a broad range of applications. These bags can be printed and represent fantastic value as promotional bags.
Dimensions: 39 cm wide x 39 cm high. Shoulder strap is 7 cm wide x 88 cm long.
Colours: Natural, Black and Navy.
For quotes, orders and all enquires on Shoulder Bags click HERE to go to our easy contact form or call (02) 9310 1090 during office hours Monday to Friday.